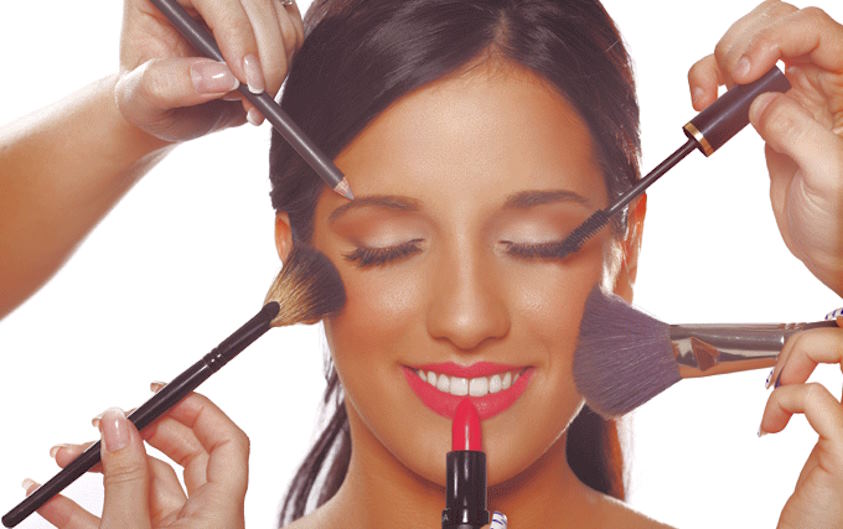 Multitasking Products: Innovative Techniques for Time-Efficient Makeup
In today's fast-paced world, where time is a precious commodity, the realm of beauty and self-care has undergone a remarkable transformation. Enter the era of multitasking makeup products, a revolution that has ingeniously merged efficiency with elegance. Gone are the days of elaborate and time-consuming beauty regimens – instead, a new breed of cosmetics has emerged, offering multifunctionality and time-efficiency without compromising on style.
The Rise of Multifunctional Makeup Products
Explanation of Multifunctional Makeup Products
In a world where time is of the essence, multifunctional makeup products have emerged as the ultimate solution for beauty enthusiasts seeking efficiency without compromising on style. These innovative cosmetics are designed to serve multiple purposes, consolidating several steps of a traditional makeup routine into a single product. By combining various elements such as foundation, blush, and eyeshadow in one compact package, these products cater to the modern individual's need for convenience without sacrificing quality.
Examples of Popular Multitasking Makeup Products
BB Creams and CC Creams: These versatile creams combine the benefits of skincare and makeup, offering hydration, sun protection, and light coverage in one step.
Lip and Cheek Stains: With a simple swipe, these products add a pop of color to both lips and cheeks, creating a coordinated look effortlessly.
Highlighter and Eyeshadow Duos: These duos allow you to illuminate your cheekbones and add shimmer to your eyelids using the same compact.
All-in-One Palettes: These comprehensive palettes encompass eyeshadows, blushes, and lip colors, making them ideal companions for on-the-go beauty transformations.
Advantages of Using Multifunctional Products
Streamlining Makeup Routines: Multifunctional products drastically reduce the time required for a full makeup routine, making them perfect for busy mornings or quick touch-ups throughout the day.
Travel-Friendliness: Carrying a single compact with multiple functionalities means less clutter in your makeup bag during travels, ensuring you can achieve a complete look without overpacking.
Cost-Effectiveness: Investing in multifunctional products can save money in the long run, as you're purchasing fewer individual items while still enjoying a wide range of looks.

Techniques for Efficient Makeup Application
Skin Preparation for Multitasking Makeup
Efficient makeup application begins with a well-prepared canvas. Incorporating multitasking products into your routine requires a strategic approach to skincare.
Skincare as a Base: Prioritize skincare that complements your makeup. Hydrated and well-prepped skin serves as a smooth canvas for seamless makeup application.
Primer Selection for Long-Lasting Results: Opt for a multitasking primer that not only blurs imperfections but also enhances makeup longevity, ensuring your look stays fresh throughout the day.
Mastering Multitasking Application
Layering and Blending Techniques: When using multitasking products with various components, such as an all-in-one palette, layering and blending are key. Apply light layers and blend meticulously to create a harmonious, cohesive look.
Utilizing Different Applicators: Different products require different tools. Use brushes, sponges, and fingers strategically based on the product's texture. Brushes for powders and sponges for creams can ensure precise application.
Hacks for Quick and Polished Looks
Day-to-Night Transformations: Transition your daytime makeup into a captivating evening look by adding a bold lip color or intensifying your eye makeup. Multifunctional products, like a versatile eyeshadow palette, can simplify this process.
Office to Evening Makeup in Minutes: For a swift transition from work to a night out, focus on one feature. Darken your eyeliner, add a touch of shimmer to your eyeshadow, or apply a bolder blush for an instant refresh.
Multitasking Tools for Time-Efficient Makeup
All-in-One Makeup Brushes
Streamlining your makeup routine becomes effortless with the advent of all-in-one makeup brushes. These versatile tools are designed to handle multiple tasks, offering convenience and precision in one package.
Design and Usage Variations: All-in-one brushes often feature dual-ended designs with different brush types on each end. From blending to lining, these brushes allow you to switch seamlessly between tasks without needing to switch tools.
Blending and Contouring with a Single Brush: Imagine achieving a flawless base and perfectly sculpted features with a single brush. Many all-in-one brushes can handle both blending foundation and contouring, making them indispensable for time-efficient makeup application.
Makeup Sponges with Dual Functionalities
Makeup sponges have taken multitasking to a new level by incorporating dual functionalities that cater to various product types and application needs.
Applying Foundation and Concealer Simultaneously: Certain makeup sponges feature different textures or shapes on different sides, allowing you to seamlessly apply foundation with one side and blend concealer with the other. This saves time and ensures a cohesive finish.
Achieving Airbrushed Finishes with Ease: Multitasking makeup sponges are designed to create professional-level results effortlessly. Whether you're applying powder or cream products, these sponges can help you achieve an airbrushed, smooth complexion with minimal effort.